Purchase A Gift Certificate
Searching Availability...
As you venture out with Good Natured River Tours, you will enjoy some of Florida Space Coasts' unique landscape and wildlife.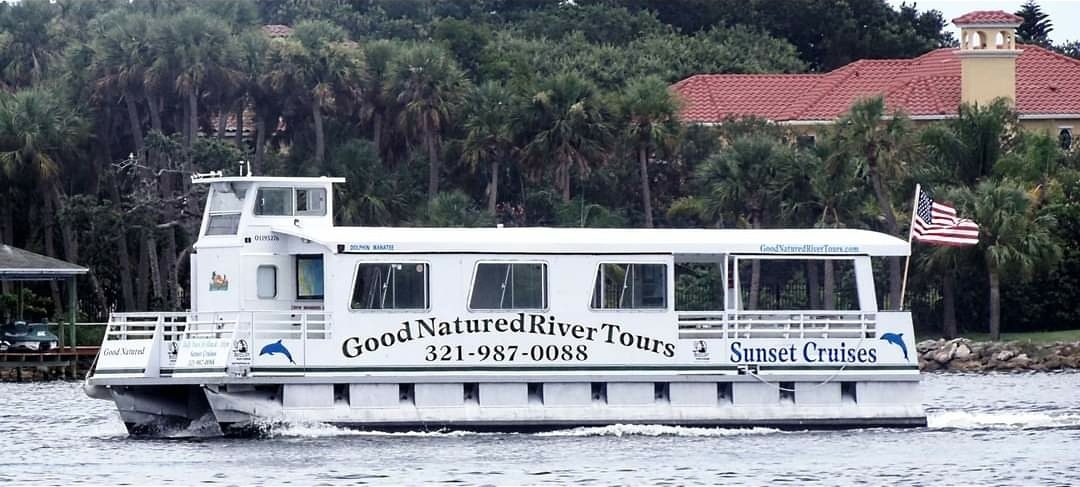 Your adventure takes you through part of Brevard county estuary on the Indian River Lagoon and the Banana River. North America's Estuary on the Indian River Lagoon and Banana River. You will see playful Bottle-nose Dolphins,  Manatees, wild birds and occasionally alligators. With over 4,300 unique and localized plant species. The adventure is narrated by your U.S.C.G. Licensed Captain who will tell you the history of the Indian river lagoon and take you to the iconic landmark Dragon Point. Then relax as we cruise into the Banana River and see the Mathers Turn bridge and some of the beautiful exclusive real estate. kick back on our luxury 45 ft. boat with indoor & outdoor seating, clean bathroom and manual wheelchair handicapped friendly. While listening to Caribbean music throughout the tour in the Indian River Lagoon.
River Tour Daily Schedule
We offer approx. 2 hour trips, 6 days per week, year-round, as well as a non-narrated Sunset Cruise on Saturday nights.